Our Facilities
February 14, 2023
2023-05-29 12:35
Our Facilities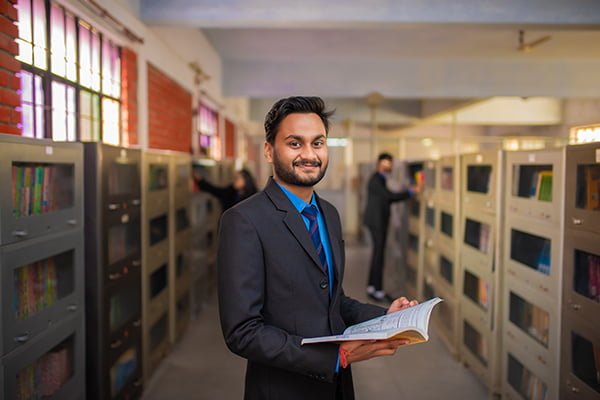 The current educational system benefits from the library's vital function. Modern educational structures are built on a solid foundation of well-equipped and well-managed libraries. All reading materials must be gathered, preserved, organised, and distributed by the library in order for the readers of the educational institution it serves to benefit greatly from them. We believe in an education system where library forms an integral part. Therefore our library is a storehouse and powerhouse of extensive knowledge and rich heritage.
We have listed some of the objectives that a college library must fulfill -
To give the tools required for study in the area of interest to the college
To assist the instructor in staying current with advancements in his field
To provide library resources and services required for all of the institution's formal programmes to be successful.
To encourage reading for pleasure, self-discovery, personal growth, and the development of intellectual curiosity.
To encourage reading for pleasure, self-discovery, personal growth, and the development of intellectual curiosity.
Provides books and other reading materials to the student that are pertinent to the college courses that are being taught.
Provides the books and documentation that faculty members need in order to prepare for their teaching courses
Provides additional books and other reading materials to aid in college study and instruction.
Provides a broad range of authoritative books and materials that the academic members require to carry out their research programmes.
Encourages proper use of the books in the stack that are available for reading.
The computer laboratories at LBSGCM are nicely set up, have contemporary terminals, and are stocked with top-notch software that is relevant to the programme. The labs are professionally set and properly air-conditioned, with a power backup system. The university has WiFi access. These workstations are supported by a high-end Dell Power Edge server, which also offers Windows and Linux domain logon. We have 70 modern workstations that are each equipped with 2 GB of memory and are networked with high-speed broadband internet connection that is 8 Mbps fast thanks to Swift Mail optical line communication. Microsoft Windows 7 and Ubuntu have been installed on every computer in the computer labs. The server room functions as a focal point. The core of our computer lab is a high-end server called a Dell PowerEdge server with a Dell PowerVault MD1220 direct-attached storage array. The college library, the computer lab, the classrooms, the individual faculty rooms, and the offices are now all connected to the network. The state's top computer lab of its kind is here.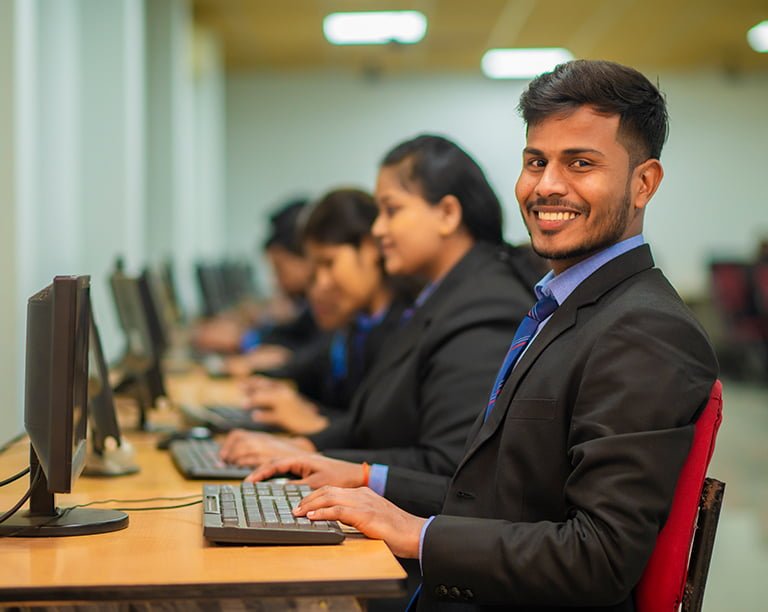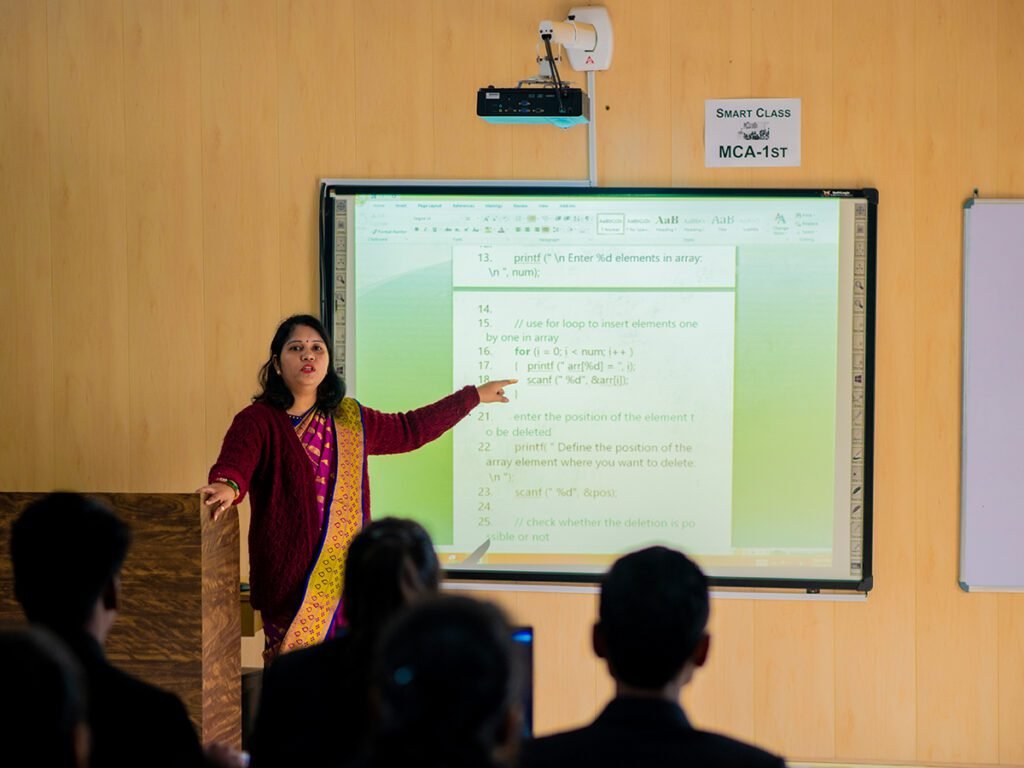 More and more colleges and universities are integrating the most recent information technology into the classroom as a result of the quick development of next generation information technologies like cloud computing, the Internet of Things (IoT), and artificial intelligence (AI). We have also incorporated Smart Teaching and Classrooms in our Curriculum. It not only improves teaching techniques but also caters to students' demands for individualised and varied learning. In order for students to properly absorb and comprehend the knowledge based on the informationized teaching experience, the smart classroom strives to actualize the diverse display of knowledge based on the available information technology. Based on the smart classroom, the system may implement the interactive discussion with the students to make sure they can learn and grow independently, increasing the effectiveness of the teaching process.
The life of a student is nothing short of a rollercoaster. A student has a lot to manage in terms of assignments, practicals, exams, internships, workshops, lectures, and much more, all of which are necessary to ensure the best possible academic progress. This is in addition to learning new skills and exploring different opportunities. Taking a moment to recharge oneself is crucial in the midst of a busy schedule. Extracurricular activities are really important in this situation. These activities help you stay upbeat, energised, and cheerful while in college and greatly increase your productivity. They not only make you feel better, but they also aid in developing your general personality and social abilities. We at LBSGCM strongly support the value of extracurricular activities and urge our students to take part in a variety of them. To offer a well-rounded learning environment, the campus has a variety of student groups and sports facilities. The day when the sport was only considered a form of exercise is long gone. In addition to increasing physical strength, it also fosters accountability, confidence, and teamwork. In light of this, LBSGCM places a high priority on sporting events. The College maintains specialised teams for various events that compete in intra- and inter-college tournaments.