December 27, 2022
2022-12-27 12:59
<a href="javascript:void(0);">HOBBIES THAT CAN STRENGTHEN YOUR MANAGEMENT SKILLS DURING COVID-19 LOCKDOWN</a>
Self-Isolation| Lockdowns| Quarantine|198K (Number of Deaths, as on 25th of April, 2020)
These words and figure are not new to any individual now.
COVID-19 Pandemic has brought our lives to a standstill.
Though, if we give it a thought, this period of self-isolation can be dealt with, quite differently! Quite creatively! Well, yes, there are innumerable reasons for you to replace the aforementioned words with a few optimistic phrases. You could, indeed, discover the raw worth of these words, in this lockdown phase!
Unwind | Tranquillity| Self-Awareness| 15 (Means to Entertain Yourself and Acquire Knowledge too!)
Yes!
After all, it is our perception of looking at things, that transforms our thinking towards handling a situation. And as students of the Best MBA College in India, Lal Bahadur Shastri Institute of Management & Development Studies, we are very well aware, that you could, as a matter of fact, tie the strings of strength and cheerfulness in this challenging situation too.

The COVID-19 quarantine period has indeed given us innumerable reasons to nourish our hobbies.
So, why don't we intelligently slash a tick mark on the boxes of enjoyable activities that could merge well with our academic knowledge and practical application too?
Not really getting what we are trying to intend?
No worries! As the title of the article implies, we are going to suggest a few entertaining pursuits that can help you:
(a) Acquire Better Management Skills
(b) Improve Your Efficiency Level
(c) Yield Massive Inspiration
Therefore, following is a list of books, games and movies that could not solely fetch you, the knowledge about managerial relevance, but could indeed, help you in a delightful investment of your time during COVID-19 lockdown period!
BOOKS:

(I) How To Win Friends and Influence People by Dale Carnegie (1936): We all know that there are people who can get work done, and then there are some who cannot even speak a straight 'No'. We know that there are people who love getting appreciated, while there are some who are motivated by constructive criticism. We all know that there are some hard-working individuals, and then there are some smart-working ones too. But, when it comes to managing a whole lot of different selves, we as managers, are the ones who need to gain knowledge about the various distinctive influential strategies.
And this book could, therefore, help you in acquiring knowledge about how to deal with people and situations!
(II) The 7 Habits of Highly Effective People by Stephen Covey (1989): Scheduling our priorities, maintaining optimism and efficiency, setting goals, working upon our acts and fabricating an empathic approach, well, this book is a masterpiece! The habits mentioned by Covey hold the power of transforming your managerial behaviour! It is a must-read, students!
(III) Corporate Chanakya by Radhakrishnan Pillai (2010): The 'Neetis' of the ancient Indian philosopher, strategist and economist, born in 371 BC, Chanakya Kautilya and the decision making, time management and intricate managerial tactics of the 21 Century's leader: seamed all together! Interesting, right? Well, this book by Radhakrishnan Pillai can help you in applying adroit policies to manage challenging and odd workplace circumstances.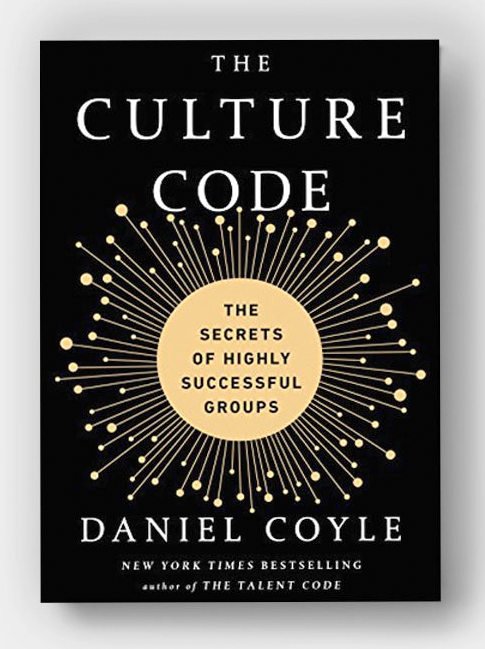 (IV) The Culture Code: The Secrets of Highly Successful Groups by Daniel Coyle (2017): Management is all about teamwork! Common goals, safe environment and the acceptance of shortcomings, well, this book by Daniel Coyle can assuredly make you learn the strategies of building a strong team, the one that could work together towards delivering prolific results! (V) The Making of a Manager: What to Do When Everyone Looks to You by Julie Zhuo (2019): It is all about the practical application of your managerial theory that can help you reap the fruitful outcomes of your
efforts! Purpose, people and process, well, there is a plentiful on a manager's plate! However, being clueless is not one of the components! Well, the then newly appointed manager Julie Zhuo discovered this the hard way. Her noted down learned points, though, can help you in practising exceptional managerial skills! Note: You can subscribe yourself to an e-book app so as to read these respective books.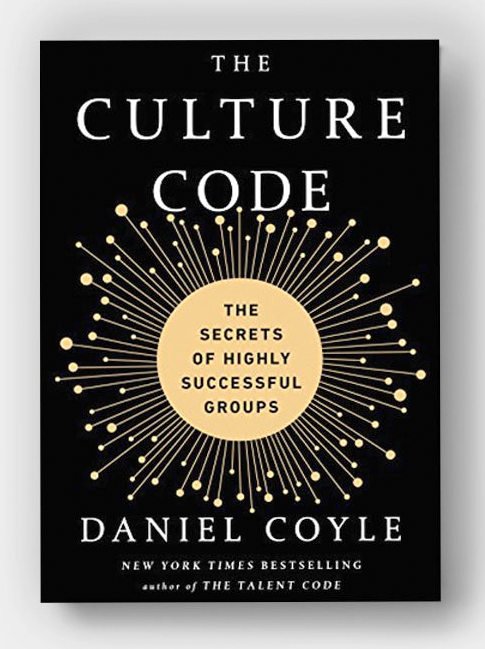 (III) Sudoku: Determination of patterns, problem-solving and intense logic, this game is quite a brain trainer!
(I) Chess: A game of moves, plots and turns! This game enhances your managerial efficiency to the core!
(II) Scrabble: A time-bound game to make your best moves with letters! Scrabble is undoubtedly a game for managers. It not only enhances your analytical skills but expands your vocabulary too!
(IV) Carrom: Well, the game of carrom can surely make you learn how to work in a team. The respective members of the two teams must strive towards achieving the reward: the Queen! Note: If you do not have the respective board games or the required number of persons, you can download these game apps as well and invite your friends to join in with you.
(V) Logical Reasoning: We are sure you must be thinking of how the questions of your MBA entrance preparation book, be modified into a game! Well, this is how: Make a list of 10 logical reasoning questions. Now, ask your opponent to do the same. Each correct answer can fetch you 10 points. Each wrong answer can deduct the five numeric points! The defeated participant (the one who has the least points) can treat his/ her friend or family after the lockdown period gets over!

Note: If you are alone at your place right now, you can video call your friend or family, and enjoy this game digitally too!
(I) Wall Street by Oliver Stone (1987):
Principals and ethics or wealth and power? What could be more relevant in the pursuit of a dominant career path? Well, the two characters, Gordon Gekko (Michael Kirk Douglas) and Bud Fox (Charlie Sheen) of the movie teach you a lesson, the difference between how you could maintain your morals when you have everything amazingly powerful to move towards! Do analyse and instil the fact that honesty and integrity are more gratifying than anything else in this world! They reward you, your satisfaction.
(II) Office Space by Mike Judge (1999):
Underpaid, undermined and frustrated, well, Peter Gibbons (Ronald Joseph Livingston) is unquestionably not happy with his job! But that is what must be fixed! Job satisfaction is a necessary element to lead a content life. Find out how!
(III) The Pursuit Of Happyness by Gabriele Muccino (2006): This movie can hands down not solely teach you management lessons but inspire you to achieve more in life. It teaches you to step out of your comfort zone, to lead a more competent life and improve yourself, continually. It determines that there could be several gloomy days, but you cannot summon them all, to be your whole dismal life. Chris Gardner (Will Smith) works hard to achieve his dream, the dream of being happy! His efforts one day pay off and make him quite successful! This movie is a classic piece of motivation, guys! Must watch!
(IV) Guru by Mani Ratnam (2007): Though the makers of the movie never willingly claimed this art piece to be a splendid reflection on the life of Dhirubhai Ambani, the audience and critics could eminently scrutinize, one of the most brilliant performances of Abhishek Bachchan, as the role portrayal of the business tycoon, who founded Reliance Industries. The dynamism of the 1950s stock market, the hurdles faced by him in his personal life and so much more, this movie interacts to the audience who are looking for inspiration. You too can dip your innovative soul in this masterpiece and fetch some massive inspiration!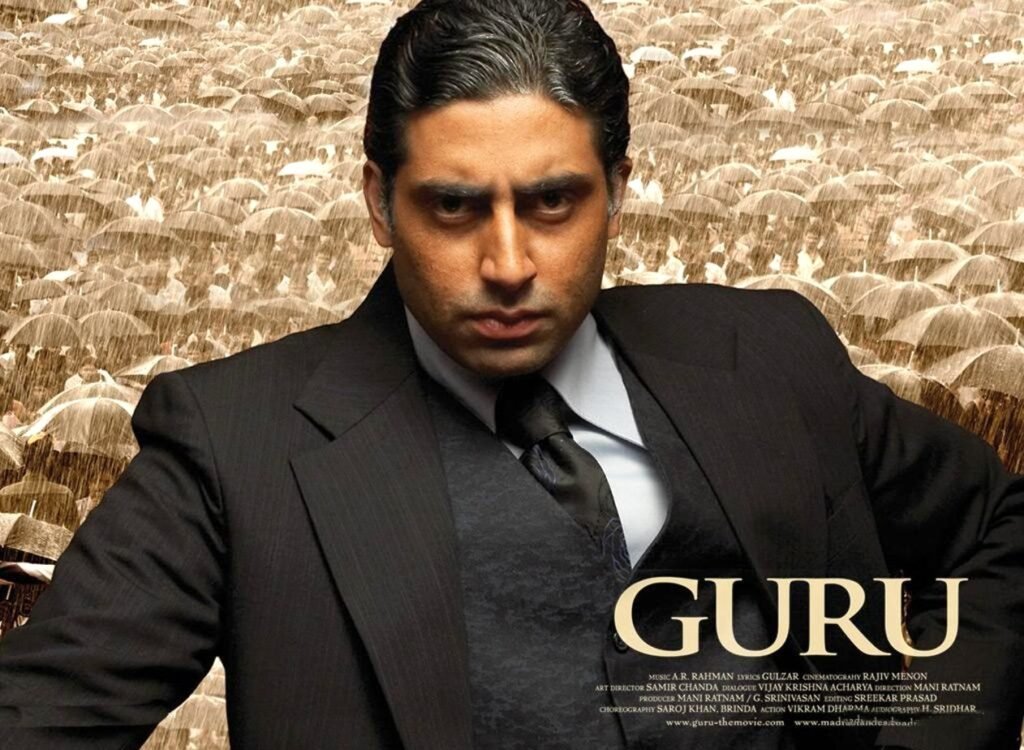 (V) Rocket Singh: Salesman Of The Year by Shimit Amin (2009): What if you are a 90/95 percentile? What if your life is anything but perfect? Well, if it is, then we're sorry buddy, your story is not interesting enough to be a script of a movie. Yes, imperfection is what sells! And that is what the life of Rocket Singh (Ranbir Kapoor) is! An ordinary salesman, who for his self-respect and that of his colleagues, starts his corporation under the nose of his boss. He utilizes his resources, takes his leads and converts them into his prospective buyers. With an excellent storyline, this movie helps you to learn the tricks of the trade! Special Mention: TVF Pitchers Twists and turns, inventiveness and management, this web series can enthral you with its entire depiction of reality and dreams! A must-watch for all the students who are thinking of becoming an entrepreneur one day! Thus, this period of self-isolation can, indeed, make you quite productive. And as a student of the Top Management College of Lucknow, LBSIMDS www.lbsimds.ac.in, we know you must have already started working upon it!